Domna Samiou

Her Work

The Association
Domna Samiou Greek Folk Music Association Choir
Biographical Note
The first phase: 1993 – 2012
The choir was formed in 1993 by Domna Samiou. In its initial composition, it consisted of students from the traditional singing class she taught at the Museum of Greek Folk Musical Instruments 'Phoebus Anogeianakis' from 1993 to 2001.
Afterwards, members and friends of the Domna Samiou Greek Folk Music Association joined the choir. Most members were amateur singers.
Under Domna's guidance, the choir participated in concerts and studio recordings.
Choir members (in alphabetical order): Anna Anastasiadou, Katerina Apostolopoulou, Despoina Basakarou, Stelios Berberis, Angeliki Chanoumi, Tita Daskalaki, Dimitris Dimopoulos, Olga Filaniotou, Fotini Frangoulia, Thanassis Georgiou, Thanassis Gekas, Koula Giazitzoglou, Panagiotis Giorginis, Theofilos Gomatos, Nikos Goulopoulos, Yannis Kabouris, Christina Kapopoulou, Eleni Karagiorgi, Pola Karantana, Vassilis Karkantzos, Eleni Katsa, Anna Katsoulaki, Sophia Korre, Alexandros Koskiniotis, Dimitrios Mantzouris, Michalis Mantzouris, Nikolaos Mantzouris, Panteleimon Mantzouris, Katerina Mitropoulou, Lazaros Mitsis, Elina Papadopoulou, Tasia Papanikolaou, Panagiotis Pestrovas, Alexandros Sigalos, Argyris Stamopoulos, Michalis Stroumbakis, Thanassis Tsaknakis, Tryfon Tsatsaros, Yannis Tsiotsiopoulos, Kostas Vangelidis, Myrto Vounatsou.
The second phase: 2014 to today
After Domna Samiou's death, her collaborator Katerina Papadopoulou took charge of the choir and launched the second phase of its history.
Today, the choir has many new members and operates divisions, one for beginners and one for the more advanced.
---
Multimedia
Videos
Forty five lemon trees
Domna Samiou sings songs of nature and of love at Odeon of Herodes Atticus.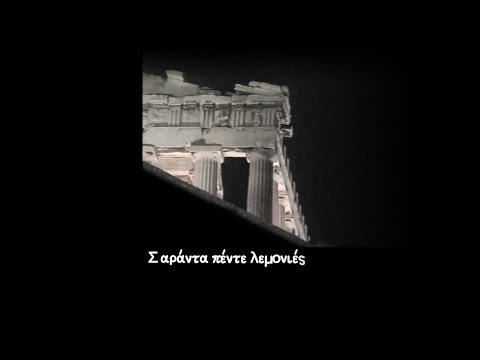 Χορωδία του Καλλιτεχνικού Συλλόγου Δημοτικής Μουσικής Δόμνα Σαμίου - Της τριανταφυλλιάς τα φύλλα (Μικράς Ασίας)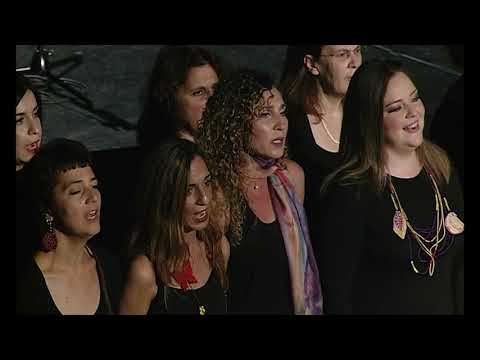 Albums
Choir
Unreleased collection
Choir
Unreleased collection