Domna Samiou

Her Work

The Association
Songs of History and Heroes
Contents
The retelling of fine, magnificent, heroic deeds from the past has always inspired a future path for every nation, the weft on which its future is woven. Austere and Doric, as stern as the heroes they describe, these songs from history function both as chronicles and musical myths, and as lessons for the future.
(barcode: 5204910001026)
Notes
Travelling the highways and byways of Greece, I have recorded hundreds of songs, many with historical themes. Dating back to the 13th century and the Sack of Adrianoúpolis and forward as far as World War Two, most deal with the centuries of Turkish rule, and the armatoloi and klephts, the brave and independent bands that roamed the Greek highlands and were ever in the frontline against the Ottoman invader.
I came across most in Central Greece and the Peloponnese, fewer on the islands.
Austere and Doric, as stern as the heroes they describe, for the folk who made them and their contemporaries these songs were the newspapers and the chronicles of their day. For the generations that followed, they served as a lesson in history.
Domna Samiou (2007)
---
Folklorists, who categorize songs using criteria that bear little or no relation to their importance to the people that sing them, labeled as 'historical' those songs that centre on 'events'; events that are usually martial: battles, cities besieged and sacked, the feats – and, more often than not, the heroic death – of famous men. The 'klephtic' songs fall into this extensive category, too, the only difference being that they refer to people and situations from a specific historical era and geographical area: to the struggle waged against Turkish rule by the irregular bands of klephts and armatoloi in mainland Greece.
Despite their official titles, these songs contain very little – if any – historical fact, and what 'fact' there is, is vague and imprecise; indeed, one might best describe them as myth interwoven with history. Still, through their local variants, receptions and interpretations, these songs, more than any other popular art-form, became laden with ideological duties, cultivated collective memory, and contributed to the formation of a Greek national consciousness, identity and sense of local diversity. We could say that their actual historical dimension had been acquired through use.
The power and impact 'memory songs' has always been inversely related to the social and political well-being of the people that sing them. When times are at their hardest, states at their most illiberal, human losses at their highest, such songs sustain the people and their vision, strengthen the thirst for freedom, instill the strength to fight, bolster faith in forgotten values and ideals and raise the morale of defeated men.
Functioning as musical myths gradually uncoupling from their historical genesis and inspiration, 'memory songs' remain open for every group and every generation to imbue them with new meaning, to make their old meaning pertinent to the present, to express their current needs through singing. One need only recall the enthusiasm a single song, 'When will the stars shine bright', has aroused in so many generations of Greeks in every corner of the land, and the range of allusions it has conjured up.
Time goes by with its continuities and discontinuities, its ruptures and upsets, and yet the singular time-sense of their land sees the Greeks singing collectively and ritualistically of Byzantine kings and heroes, Souliot women, klephts and World War Two guerillas – or rather lamenting them. All these they join in a mournful, heroic saga that remains a work in progress; a work from which men can draw what they need at a given point in time to condemn, revivify or defuse national or societal issues. It is as though they are filling in the gaps and silences in our written history.
It goes without saying that in these CDs Domna uses primarily musical criteria in order to convey the continuities of this saga through time. Still, whatever the criteria, their application constitutes a subjective act. Indeed, without this subjectivity a CD series entitled 'Songs of history and heroes' might well have failed to convey history as a lived experience, resulting in a collection devoid of any sense of location, time and history. As it is, this collection is profoundly personal. It bears the stamp of Domna Samiou's distinctive musicality, life and praxis.
Miranda Terzopoulou (2007)
* Dionysios Solomos
Multimedia
Videos
At Trikorfa Peak
Greek National Television (ERT), 2002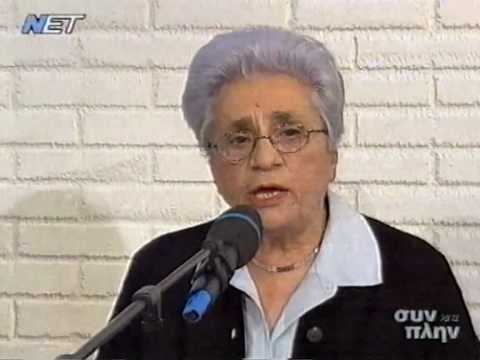 Forty Brave Young Lads
Greek National Television (ERT), 2002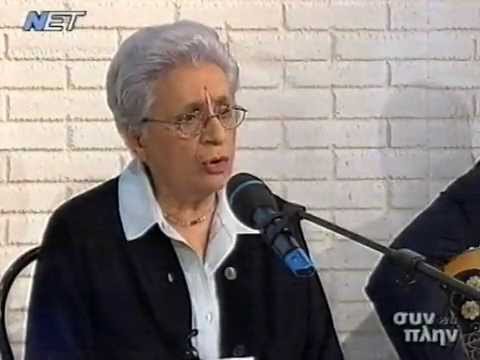 Credits
Production team
Sound team
Yiorgos Karyotis

(Sound engineer)

,

Yiorgos Karyotis

(Sound editing)

,

Petros Siakavellas

(Sound editing)

,
Socrates Sinopoulos

(Sound editing)
Booklet team
Miranda Terzopoulou

(Texts and commentaries)

,
Michael Eleftheriou

(English translation)

,

Natassa Papadopoulou

(Text Editing)

,

Konstantina Ananidi

(Design and layout)

,

Christina Katsichti

(Design and layout)

,

Marina Orfanidou

(Design and layout)

,

Thomas Papanikolaou

(Design and layout)
Singer
Choir
Clarinet
Flute
Zournas
Pipiza
Violin
Thracian lyra
Constantinopolitan lyra
Kanun
Tambouras
Constantinopolitan lute
Santur
Lute
Daouli (davul)
Goblet drum
Bendir (frame drum)
Tambourine
Drum
Trombone
Cornet
Informant (source of the song)
Member Comments
0 Comments
Post a comment