Domna Samiou

Her work

The Association
A bee goes by
Information
A concert for children performed by children with traditional songs, dances, games and reenactment of folk customs.
Period: 02/09/2001
Location: Odeon of Herodes Atticus
Production: The Athens Festival
Twelve children's groups from as many parts of Greece sang and danced. Epirus, Kalyvia of Attica, Crete, Karpathos, Olympus, Zefyri of Attica, from Nea Erythraea representing the Asia Minor tradition, Volakas of Drama, Skyros, Larissa, the "Argonauts-Komninoi" from Kallithea, Kozani and Evros.
Apart from the songs, the children revived onstage local customs such as "Perperouna", the custom of Kledon, peddlers paraded the stage advertising their their wares, and children played traditional games like "a bee goes by", "tsibi tsibi ton aito", the Arvanitic counting-out game "re o ri zo re blim-blim" etc.
The stage was decorated with children's drawings of the 7th Elementary School of Palaio Faliro, under the care and guidance of Anna Kanakis.
After the show, an impromptu celebration at the entrance of the Odeon followed.
Their first night out
Never has there been such a children's festival. "A bee goes by" by Domna Samiou and twelve children's groups from the country's cultural associations didn't just fill the Odeon of Herodes Atticus to the brim with thousands of jubilant people of all ages, it also have children a first class opportunity for a... late night out. The revelry outside the Odeon went on until 3.30 am on Monday, accompanied by a brass band from Kozani. (G.E.V. Eleftherotypia newspaper, 04.09.2001).
... In the mind and intuition of modern man, "tradition" is no longer self-perpetuating. It needs enhanced care and special guidance, until a new way is found. Domna Samiou, who sees in these children her own perpetuation, is here once more, looking not just at a past that inspires her, seeing and perhaps pointing the way once more (excerpt from a text by Miranda Terzopoulou, from the Festival programme.
Multimedia
Videos
Asia Minor (Alatsata)
Concert "A bee goes by", Odeon of Herodes Atticus, Greek National Television (ERT), 2001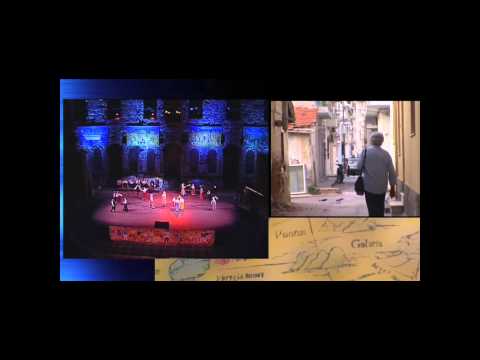 Attaris
Concert "A bee goes by", Odeon of Herodes Atticus, Greek National Television (ERT), 2001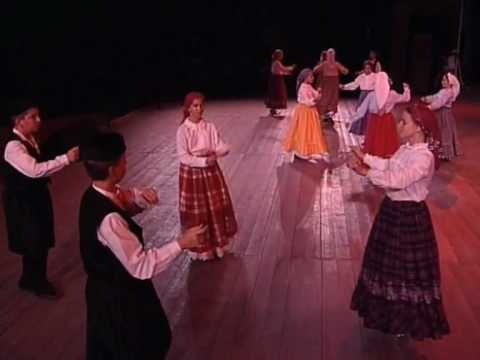 Crete
Concert "A bee goes by", Odeon of Herodes Atticus, Greek National Television (ERT), 2001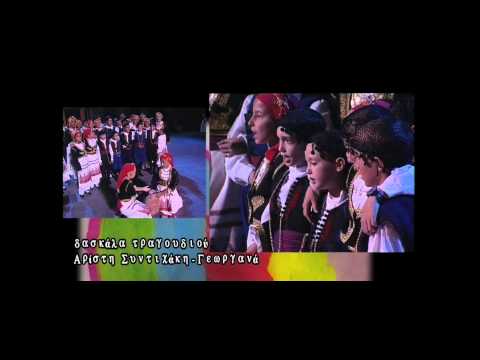 Epirus
Concert "A bee goes by", Odeon of Herodes Atticus, Greek National Television (ERT), 2001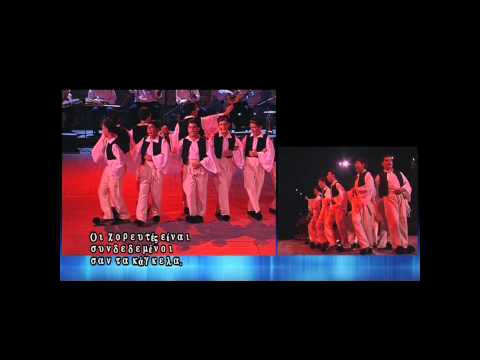 Evros
Concert "A bee goes by", Odeon of Herodes Atticus, Greek National Television (ERT), 2001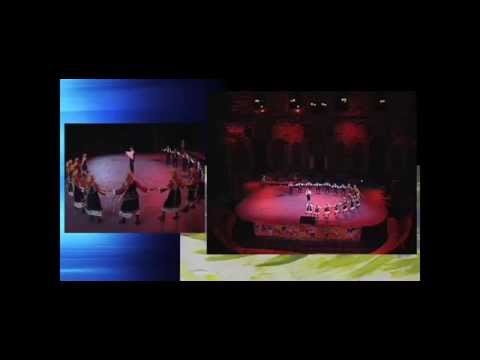 Introduction by Domna Samiou
Concert "A bee goes by", Odeon of Herodes Atticus, Greek National Television (ERT), 2001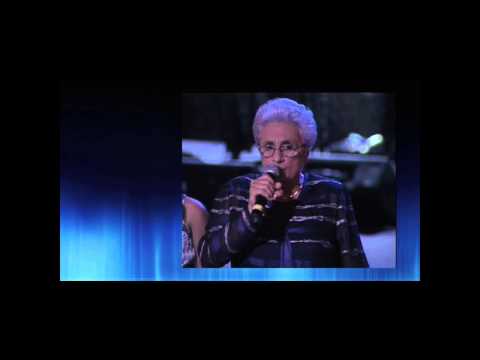 Kalyvia of Attica
Concert "A bee goes by", Odeon of Herodes Atticus, Greek National Television (ERT), 2001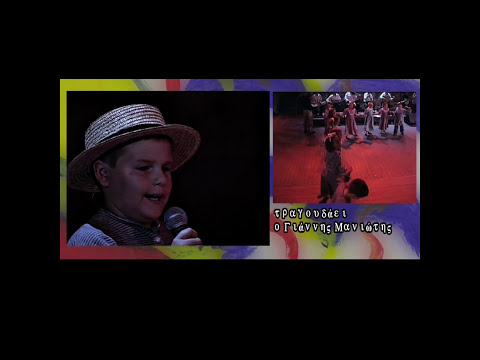 Kozani, Western Macedonia
Concert "A bee goes by", Odeon of Herodes Atticus, Greek National Television (ERT), 2001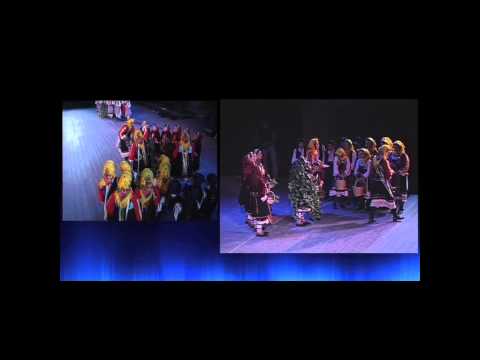 Larissa, Thessaly
Concert "A bee goes by", Odeon of Herodes Atticus, Greek National Television (ERT), 2001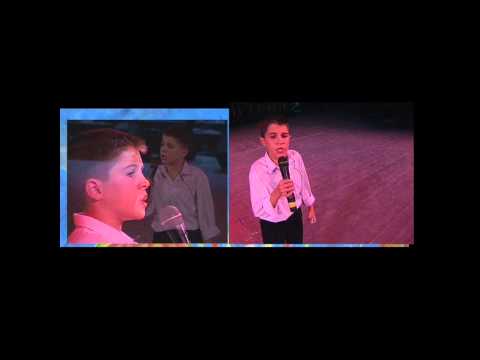 Olympus, Karpathos
Concert "A bee goes by", Odeon of Herodes Atticus, Greek National Television (ERT), 2001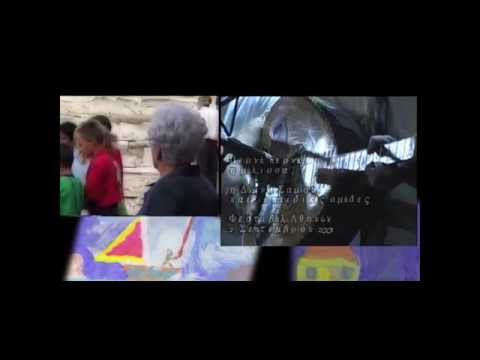 Pontus
Concert "A bee goes by", Odeon of Herodes Atticus, Greek National Television (ERT), 2001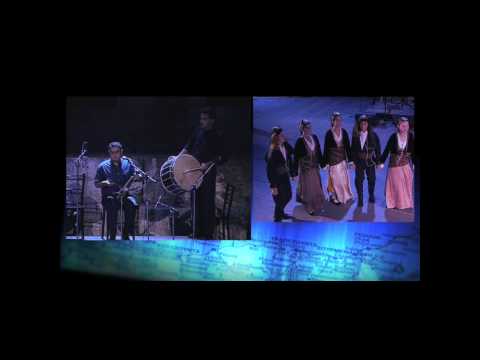 Skyros island
Concert "A bee goes by", Odeon of Herodes Atticus, Greek National Television (ERT), 2001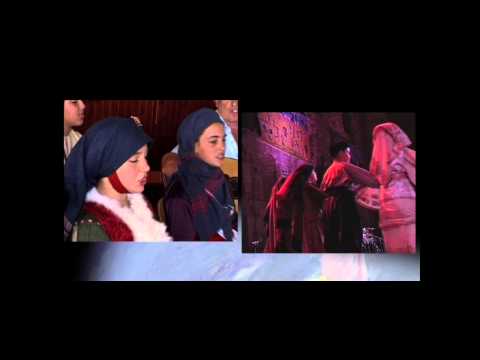 Thousands of Welcomes
Concert "A bee goes by", Odeon of Herodes Atticus, Greek National Television (ERT), 2001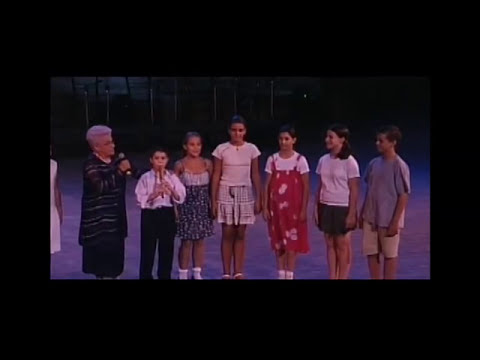 Volakas, Drama
Concert "A bee goes by", Odeon of Herodes Atticus, Greek National Television (ERT), 2001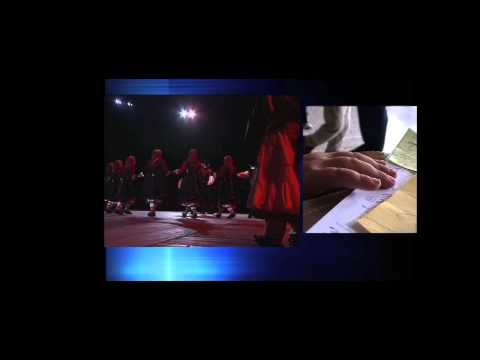 Zefyri, Attica
Concert "A bee goes by", Odeon of Herodes Atticus, Greek National Television (ERT), 2001